Welcome to this month's GrantPathways' newsletter. Each month we endeavor through this newsletter to provide you with valuable information to help you grow and improve your non-profit organization, stay up-to-date on what is happening in the non-profit industry and learn how other non-profits are building their agency's capacity and gaining greater financial stability.  I hope you enjoy this edition of GrantPathways' newsletter. As always, your comments are welcomed.
---
Non-Profit Know How
by Jule' Colvin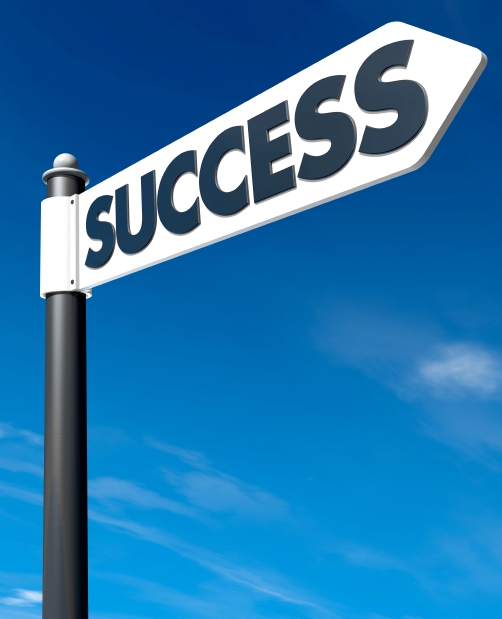 In this month's newsletter we decided that rather than focus on one topic in an article, we would share some important "nuggets" of information that we have found especially interesting in our recent travels, work with clients and research….you are sure to find something to educate and challenge you!
NUGGET #1:  Our staff recently attended the Nonprofit Leadership Center of Tampa Bay's 2011 Leadership Conference (thank you to Springboard Marketing, www.springboarding.com, for treating us to such a great event!) and were privileged to hear a great message from Andy Goodman about the importance of story-telling for non-profits.  According to Andy, a nationally-recognized public speaker and founder of the Goodman Center, storytelling should be considered a best practice for non-profits.  He told the attendees through several convincing examples that stories are powerful because they tell history, give us identity, help us remember and that people are more likely to give as a result of stories.  He recommends that all charities create a story bank of different stories and that everyone in the organization should know them by heart.  He recommended the following 6 types of stories:
1.      Nature of our challenge story
2.      Our creation story – how we started
3.      Emblematic success story
4.      Performance stories about people you serve
5.      Striving to improve story
6.      Where we are going – what we will look like in the future
NUGGET #2: A recent article in USA Today entitled "How Christianity and Capitalism Can Heal the World", provided some valuable insight into the many innovative ways that charitable giving is changing.  The article was intended to challenge people of faith to think of highly effective ways to give to charity above and beyond their usual tithes and donations to churches and charities.  The author of the article, Tom Krattenmaker, focused on what Andy Loving, a Baptist Minister in Louisville, calls "Sabbath economics", the point of which is to also use your investment dollars to affect social impact.  While these types of investments typically provide a slightly reduced financial return, the social returns offer a greater reward.  Some opportunities for this type of investing mentioned in the article included Social Investment Forum Foundation and Oikocredit.    While not a new concept, the article states that socially responsible investing nearly quadrupled in the US from 1995 to 2010!  This growth is especially impressive during these tough economic times as socially responsible assets jumped by 13% while most other indexes either stagnated or declined.
NUGGET #3:  We recently posted a question on the Tampa Bay Business Network in Linked In that inquired "As a business leader, what are the top reasons that you volunteer and/or donate to charities?"  It was so encouraging to read the responses from business leaders who really care about their communities and want to give back.  A few comments were as follows:
I usually donate time/money to charities that are close to my life/heart. I donate to MS and Cancer research because I've lost loved ones to both. I donate to a university because the program was such a good experience for me…..  It's less for financial gain or client image than for the positive feeling inside for doing something good.
I feel blessed to have been as fortunate as I have been, especially during this economic cycle.
I feel an obligation to give back.
So remember non-profit leaders – there are business people in the community who are eager to give – your challenge is to find those that are passionate about your work.  Businesses and non-profits partnering together to impact the community – it's a beautiful thing!
NUGGET #4: We have recently joined the Social Enterprise Alliance and are regularly receiving their newsletters and updates.  We highly recommend following them at least by signing up for a newsletter.  They provide great "out of the box" ideas for non-profits who are looking for opportunities for business development and earned income.  Find out all about them at www.se-alliance.org.
NUGGET #5: Finally, we thought we would let you in on a few of our current projects.  Perhaps it will give you some new ideas of how GrantPathways can help your non-profit.
We are writing Children's Board of Hillsborough County Technical Assistance grants for several small non-profits and a Special Grant for the Pinellas Community Foundation for another client. (www.childrensboard.org)
---
Featured Agency
by Linda Daniels
Recently, Jule' Colvin, President of GrantPathways, and I were privileged to meet with Bob Collins, President of the Christian Legacy Foundation, just days before the announcement was made that they had merged with The National Christian Foundation (NCF).   We were excited about meeting with Bob because of the connection between GrantPathways' mission and the mission of the NCF.   While GrantPathways works with all types of non-profits, we specialize in working with faith-based agencies and we are passionate about doing everything with excellence, especially business excellence.    We would like to share with you in this article just a bit about what we learned in our meeting with Bob Collins about the history and the heart of the National Christian Foundation as well as benefits they offer specifically for non-profits, your donors and you!

NCF HISTORY and HEART:
Over thirty years ago, three Christian financial experts (Larry Burkett, Ron Blue and Terry Parker) developed the vision of a charitable foundation that would simplify the process of giving, multiply the results and glorify the Lord.   They hoped to mobilize an unprecedented abundance of Kingdom resources to accomplish every good work and to enable followers of Christ to give wisely to advance His Kingdom.   Today, they are the largest provider of donor-advised funds focused primarily on Christian givers supported by a team of over 200 of the brightest, most passionate experts in charitable giving.
NCF RESOURCES AND SERVICES:
NCF provides a variety of services to individual givers, professionals (CPAs, Financial Planners) and faith-based agencies.  One of the NCF's most successful offerings for individuals is the Giving Fund, a program that enables givers of all levels to manage their giving decisions supported by NCF's management and administrative oversight.   Think of it as a brokerage account – but instead of investing in companies by buying stocks and mutual funds, you're investing in God's Kingdom by giving to the ministries and causes closest to your heart.
One of the principal ways that NCF helps faith-based agencies is by assisting them to set up and manage endowment funds.   Additionally, for start-up faith-based agencies NCF provides the ability to receive donations from your donors through the NCF while awaiting IRS 501c3 approval.  Additionally, NCF can offer receipting and bookkeeping services during and even after the startup phase.
Other important NCF services include:
Asset-based giving – helping to liquidate non-cash assets, save on taxes and increase support of kingdom work.
Legacy Funds – help your giving go on after your lifetime
Charitable Gift Annuity – make a gift (part of which is tax deductible), and then you (or a designated friend or relative) will receive fixed annuity payments each year for the remainder of your life.
Charitable Trusts – balancing lifestyle or income goals with charitable giving
Supporting Organization (SO) – allows an individual donor, family, or corporation to manage grant-making to charitable organizations.
Strategy: The Generous Business–turning company profits into Kingdom investments through charitable giving and growing a culture of generosity
Strategy: The Generous Family – Nurture a spirit of generosity in your children and grandchildren with the solutions, scriptures, statistics, and tools
Bob Collins and his team can be reached at (813) 567-1499 or you can review more information at www.NationalChristian.com/tampabay .  The National Christian Foundation is a great asset for this community.  We highly recommend that faith-based agencies contact them to discover what services are best for your individual agency.
---
GrantPathways Services
Our staff would love to have the opportunity to discuss the capacity building needs of your agency.  In addition to writing winning proposals, Grantpathways offers expertise in a wide range of non-profit management services. Our staff conducts in-depth research using state of the art systems along with providing one-on-one leadership consultation, non-profit management assistance, strategic planning, board training and grant management assistance. Give us a call or email us today!