Welcome to this month's GrantPathways' newsletter. Each month we endeavor through this newsletter to provide you with valuable information to help you grow and improve your non-profit organization, stay up-to-date on what is happening in the non-profit industry and learn how other non-profits are building their agency's capacity and gaining greater financial stability.  I hope you enjoy this edition of GrantPathways' newsletter. As always, your comments are welcomed.
---
Non-Profit Know How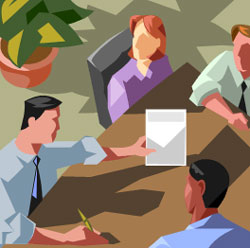 Building an Effective Board
In our daily work with non-profits – large, small and in-between – the single most often heard difficulty they face is building an effective Board of Directors.  Almost daily we hear:
"Some of our board members don't give monetarily to the organization."
"We can't find board members who will show up regularly."
"We can't find board members who have influence in the community AND  will use it for our good."
"We can't seem to recruit and keep a diverse board."
"Our board does not help with fundraisers."
"Our board is inexperienced and really doesn't know what they are supposed to do."
While we cannot go out and recruit board members for our clients, here are 10 key points that we share with them to help them gain greater success with their boards.
Develop strong written materials for board members that effectively communicates the mission of the agency, the needs of the agency, the qualifications for a good board member, and the responsibilities of your board members.
Regularly communicate with your board members between meetings about the successes of your organization along with the challenges.   Send them an email weekly or bi-weekly that summarizes what your staff has been up to.  This will make them feel more engaged in the agency and keep them informed about issues that may come before the board in the future.
Encourage the board to enact a giving policy.  The policy should clearly state that board members must give regularly to the agency.  While sometimes a struggle for boards, setting a specific dollar amount can be very helpful.  Another guideline is to say that board members must give in a significant way.  A guideline that we suggest is that if a board member tithes to their church, their gift to your agency should be their next largest financial contribution.
Develop a list of the types of people needed on your board.  The list should include fields of expertise such as legal and financial, but should also include your goal for gender, racial and economic diversity.  Be diligent to fill open positions with people who meet the needed criteria.
While the executive staff of your organization can help to recruit new board members, inform and challenge your board members to recruit potential new board members ….this is their role!
Be sure to provide orientation for new board members that includes: touring your facility, learning about all of your services/programs, meeting your staff, reviewing their new board packets.  Have all new board members sign an agreement that outlines their volunteer service.
Be certain that your board members know their roles and responsibilities as financial supporters, fundraisers and public spokespersons for your agency.
Work with your board to develop an "elevator speech" that enables them to succinctly and accurately tell others about your agency.  Be sure to provide them with effective written tools that they can also share with the community.
Offer to accompany board members to meetings with potential donors to your agency.  They will feel much more confident with you by their side.
Be sure to arrange annual trainings for your board members to review their roles and responsibilities.  Call GrantPathways to provide this service for you!
---
Featured Client
GrantPathways is pleased to feature the Early Childhood Coalition of Hillsborough County (ECC) in this month's newsletter.  The ECC is an outstanding non-profit that serves as a great role model for grass roots organizations who are looking for models of healthy growth, administrative and program excellence.
ECC's History: The ECC was started 27 years ago by local leaders who wanted to create a coalition that would help guide parents with special needs children and provide them with better social services to address their needs.    Since then, ECC has become one of the leading early childhood organizations in the Tampa Bay area, providing information and referral services, prevention and early intervention support, as well as training and advocacy to the community.  ECC currently has approximately 50 members that includes families as well as representatives from a wide array of fields relating to early childhood development.  The agency also works with over 60 community collaborative partners to provide services to children.  In 2007, the Children's Board of Hillsborough County granted funding to the ECC to enable the agency to develop its administrative infrastructure, become a 501(c)(3) not-for-profit organization and hire professional staff.  After 24 years of volunteer partnerships, this marked a major milestone for the agency.
ECC's Mission and Services: The Early Childhood Council is driven by its mission to promote the physical, social, emotional and mental health and well being of all young children through leadership, training, early intervention and advocacy.  The ECC manages four primary programs to carry out its mission: the Developmental Screening program, Kid Connection Network, Care Options and the Early Childhood Training Institute. Through these programs during the 2010-2011fiscal year the ECC expects to provide free developmental screening services for 1,800 children, provide 152 child care centers with training and technical support, provide information and referral assistance to 200 families, provide short term case management to 200 families in need and conduct an annual conference serving an expected 350 early childhood educators.
Key Lessons for Non-Profit Leaders: A few of the key lessons to be learned from the ECC by budding grass roots agencies are as follows:
Look for strong collaborations when starting and building your non-profit.  These collaborations will help you to gain notoriety while allowing you to better use community resources – something funders love to see.
Be sure to enlist the services of local professionals who can help you to build excellent, outcome based programs.  They will help you to identify and enact best practices in your field of service.
Think of the "slow and steady wins the race" concept.  It may take years before you are able to adequately fund your non-profit as you dream.  Spend your time building strong programs and collaborative efforts.
Utilize volunteers effectively.  Volunteers are at the heart of most successful non-profits.  Provide solid training and well-managed programs for your volunteers.
GrantPathways has been privileged to work with the ECC over the past several months to provide services in the area of grant research, grant writing, and board assessment.  We are looking forward to working with ECC's board and staff in February and March to conduct board training and strategic planning sessions.  While the ECC has experienced great success over the past 27 years, the agency's leadership also recognizes the need for continued growth and the building of a strong non-profit business foundation – yet another sign of a model non-profit!
---
GrantPathways Kicks Off Their  2011 Non-Profit Training Schedule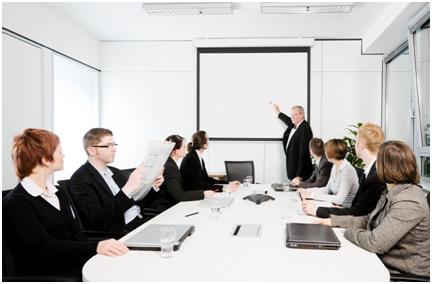 On January 27th, GrantPathways kicked off the first of an expected 24 trainings they will be offering throughout the Tampa Bay Region in 2011.   The first conference entitled "Keys to Winning Grants for Faith Based Agencies and Churches"  was hosted by New Life Solutions, a local non-profit in Largo, Fl.
Twenty-three attendees representing 20 non-profits throughout the area attended the training and left with vital information to prepare and strengthen their organizations' capacity to win grants from local agencies, foundations and government bodies.
Feedback from participants stated that they learned new information about such subjects as collaboration, grant writing, policies and procedures, measurable outcomes, effective boards, and researching for grants.  They also reported that they left the workshop with a clear idea of the next positive steps that they could take to move their organization to the next level.
Our next trainings, "Building a Strong Foundation for your Faith-Based Organization" and "Introduction to Grant Writing" will be held in Hillsborough and Pinellas counties in March and April.  Be on the lookout for upcoming dates and locations.
Many thanks to Somebody Cares Tampa Bay and New Life Solutions for their support of this first training!
---
GrantPathways Services
Our staff would love to have the opportunity to discuss the capacity building needs of your agency.  In addition to writing winning proposals, Grantpathways offers expertise in a wide range of non-profit management services.   Our staff conducts in-depth research using state of the art systems along with providing one on one leadership consultation, non-profit management assistance, strategic planning, board training and grant management assistance.  Give us a call or email us today!