The Children's Board of Hillsborough County has just announced they will be taking applications for their 2011 Technical Assistance funding effective April 1st!  Check out their website:  www.childrensboard.org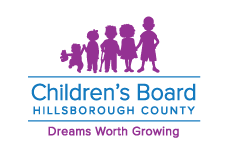 Do you provide services to children and families in Hillsborough County, Florida?   Can your organization use help developing and paying for strategic planning, board training, marketing, program development or technology services?
Now is the time to begin assessing your needs and preparing for a Technical Assistance grant application.  The Children's Board will be holding information meetings on:
Thursday, April 14th 2:00pm to 4:00pm                     Children's Board Boardroom
Wednesday, April 20th 9:00am to 11:00am                Children's Board Boardroom
Thursday, April 21st 10:10 am to Noon                         Family Support & Resource Center (7520 W. Waters Ave., Suite 8)
But Why Wait?
GrantPathways can help you prepare now!   We've worked with many clients to obtain Technical Assistance grant funding and we are available to assist with your agency's preparations and application.   Past and current clients have obtained this funding to help them strengthen their business foundation and improve their ability to operate effectively for the long term.  This year successful applicants may receive up to $5000 to support capacity building activities that address Governance, Management , Finance and Fund Development.  Specific examples of past funded activities have included:
Staff and board trainings
Strategic planning workshops
Instructional videos for clients
Marketing materials
Assistance in the hiring of a marketing consultant
Client Materials
Donor management software
Call us today if you'd like more information.  Stay connected to our newsletter and upcoming blogs for up-to-date news on additional sources of funding and support.
GrantPathways is here to help you and your agency make great strides in serving our community!