Merry Christmas and a soon-to- be Happy New Year!  Thank you for taking the time to read our latest newsletter.  It is full of information and announcements that we are sure you will find of interest.  We have had a great 2010, but are so excited to move into a new year.  To our current clients, we say thank you for letting us serve you and we are looking forward to an even greater 2011.  For those of you who are reading this that we haven't yet had the opportunity to meet or serve, give us a call!  We would love to become a part of your team in 2011!    
Please feel free to pass this newsletter on to others that you know in the non-profit community…they will be glad you did!
---
Featured Client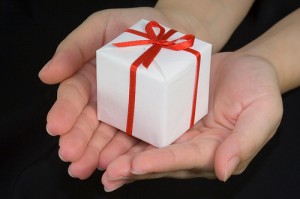 This month we are not featuring just one of our clients, but we are taking this opportunity to encourage you to consider a financial gift to one of our many clients during the Christmas season.  As we have said so many times before, we are honored to work with such a great group of people and agencies. Our clients provide a large array of helpful services to their local communities and work diligently to provide these services with the utmost integrity and professionalism. We know our clients and their work intimately and are confident that your gift to them will be used wisely and will make a difference in the lives of others.  For a complete list of our clients, please follow this link to our Clients page on our website – www.grantpathways.com.  When you give your gift, please tell them that GrantPathways referred you! 
---
Non-Profit Know How  
GrantPathways is proud to announce the launch of our new website (www.grantpathways.com) that is filled with Non-Profit Know How information!  We redesigned this site with you in mind.  On the new site you will find valuable information about the following: 
Our many new services
Our staff
New videos
Articles relating to non-profit excellence
Information about other non-profits who are making a difference in their communities
Links to other sites filled with non-profit development information
Our new calendar that features upcoming grant deadlines and workshops
And much more. 
When you visit, please sign up to receive our free Ten Keys to Grant Seeking Success report .  You can also sign up to follow us on FaceBook and Twitter.  We are so excited about our new site and our expanded services.  2011 is going to be a great year for GrantPathways and the clients we serve! 
---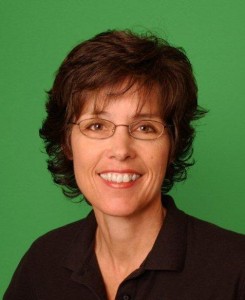 Meet Our New Staff Member
GrantPathways is so thrilled to introduce you to our newest staff member, Linda Daniels.  As a Certified Non-Profit Consultant, Linda brings both a strong non-profit and corporate business background to our clients.   Her work as a Program Director for a large non-profit for over 12 years has equipped her with an intimate understanding of the challenges and rewards of assisting non-profits reach their vision and goals.  Linda was instrumental in raising millions of dollars in grant funding with her last employer, assisting them to grow significantly both financially and programmatically.  Her corporate background will also help our clients to learn more of what it means to operate a non-profit as a business.  Linda believes that her work with GrantPathways will help her to fulfill her calling   to serve the non-profit that is striving to make a difference in the world.  We are thrilled to have her on board and can't wait for you to meet her personally in the near future!        
---
GrantPathways Services  
Our staff would love to have the opportunity to discuss the capacity building needs of your agency.  In addition to writing winning proposals, Grantpathways offers expertise in a wide range of non-profit management services.   Our staff conducts in-depth research using state of the art systems along with providing one on one leadership consultation, non-profit management assistance, strategic planning, board training and grant management assistance.  Give us a call or email us today!