A new grant season is upon us!  Our staff is busy working with numerous clients preparing them to submit grants.  If you would like to know what might be available for your non-profit, read on for a summarized list of upcoming deadlines.  Call or email the GrantPathways' office for more details. 
February Filing Deadlines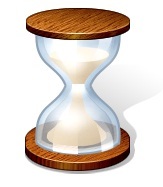 February 9th – Pinellas County's Phase 29 Emergency Food and Shelter Program grants are due.  These funds help agencies who are providing food and/or rent/utility service to those in need. 
February 24th – The Dollar General Literacy Foundation has a grant deadline that will support agencies providing literacy services for adults and families.  
February 25th– The Pinellas County Community Development Block Grants are due.  These funds are to be used for housing, economic development, community development or programs benefiting the homeless in Pinellas County.
March 1st – The Rays Foundation Community Grant application is due.  Agencies serving youth and/or education programs are the best match for these funds.
March 1st – The first annual deadline for the Community Foundation of Tampa Bay.  Grants are focused on arts and culture, community development, education, environment and animals, and health and human services. 
Expected Application Releases
We are keeping our eyes open for Title V grant applications that are due to be released by the State of Florida on February 7th.  These funds will potentially benefit pregnancy centers and agencies working in abstinence education. 
The Allegany Franciscan Foundation releases their Tau Grant applications on February 8th.  These dollars can be used for health related programming, feeding the hungry,  and capacity building activities. 
While not a grant, the Combined Federal Campaign applications are due out anytime through the United Way.  If approved, this application allows your agency to qualify for donations from federal employees. 
The Children's Board of Hillsborough County typically releases their Technical Assistance grants toward the beginning of each year.  Our staff is checking their website on a weekly basis to see when these funds will be released.  These grants are a great source for agencies to help build their capacity.
Hillsborough County is expected to release multi-family housing grant applications in the next week and their Community Development Block Grants in the next month.