Welcome to the GrantPathways newsletter. Here you will find updates in the industry, quick links and stories of clients with whom we are working. I hope you enjoy this edition of GrantPathways newsletter. As always, your comments are welcomed. 
---
Featured Client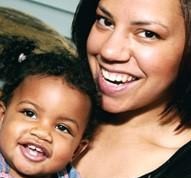 GrantPathways has been privileged to provide grant writing services to Alpha House of Pinellas since May of 2009.  Since that time, we have successfully raised over $65,000 for the agency, helping them to obtain many repairs, upgrade their facility and to provide valuable staffing costs.  The agency, located in St. Petersburg and led by Executive Director, Jennifer Stracick, has grown from humble beginnings 30 years ago to a full-service transitional housing facility that provides crucial services for its residents.
Alpha House has provided transitional housing and support services to over 3,000 pregnant women, teens and infants in Pinellas County, Florida, and beyond. The goal of Alpha House is to move women from homelessness to self-sufficiency while promoting critical life skills including permanent housing, healthy relationships, positive parenting, sound nutrition, a good self-image and self-empowerment.  The fulfillment of Alpha's mission is a mother who has the education, job skills, parenting skills, self-esteem and spiritual foundation to be self-sufficient, raise her child and contribute to the community.
Alpha House is the only transitional home of its kind serving pregnant women ages 14 to 41 in Pinellas County.  The average age of the residents served is 17 and the agency serves an average of 50 women and children each year.  The facility currently has a 3 page waiting list of women seeking to enter the program.  The shelter is a 9,400 sq. foot single story building consisting of 16 bedrooms with 20 total beds,  indoor and outdoor common living areas for study and play, a training room, a large newly-remodeled kitchen and a community dining area.  Additionally, Alpha House manages an Independent Living Program. The facility is a shared- living duplex. A total of 2 mothers and their child/children share each apartment.
GrantPathways is honored to be working with Alpha House to help vulnerable women and children throughout Pinellas County.
---
Non Profit Know-How
It comes as no surprise that in the current economy, the grant-seeking world has become all the more competitive.  During these difficult times, non-profit leaders must take special care to spend their money wisely in regards to fundraising – including seeking grant dollars.  Most funders today are inundated with grant applications – many from larger agencies that wouldn't have bothered to apply for smaller grants in the past.  Non-profit leaders must work smarter to be competitive.  The following are just a few tips that will help make your search more successful.
Be certain that your board is trained and is actively contributing to the agency, helping with fundraising and with public relations.  Aside from their legal responsibilities, they should be regular financial supporters, your biggest cheerleaders and your eyes and ears in the community.  Grantors expect to see the support of board members demonstrated by their personal investment of time and financial resources toward accomplishment of the mission of the agency.  This is much the same as a for-profit business seeking backers – investors look to share the risk and rewards with organizations poised to succeed.  In the non-profit sector the "reward" sought by grantors for their investment is a positive impact achieved by meeting a community or societal need close to their heart.
Your leadership team, most often your Executive Director or Development Director, should be participating in networking opportunities around the community each week.  This is the key way to build your agency's reputation in the community, look for strategic partnerships and collaborative opportunities and learn about potential funding sources.
Funders expect to see a detailed and balanced budget submitted with an agency's grant application.  Take care to ensure that your agency has identified realistic sources of revenue to balance projected expenses.
Funders look for an agency that can produce accurate data with outcomes that are meaningful.  It is critical to create and maintain tracking systems that enable you to convince a funder of the need for your program and the effectiveness of the services provided.  The ability to track and measure change is key.
Preparing grant applications is time-consuming .  Therefore, it is important to adequately research potential funders before applying to ensure a good match.  This often requires in-depth analysis of the funder's giving history, funding interests, average award and any limitations such as geographic funding area.
---
GrantPathways Services

Our staff would love to have the opportunity to discuss the capacity building needs of your agency.  In addition to writing winning proposals, Grantpathways offers expertise in a wide range of non-profit management services.   Our staff conducts in-depth research using state of the art systems along with providing one on one leadership consultation, non-profit management assistance, strategic planning, board training and grant management assistance.  Give us a call or email us today!