Welcome to the GrantPathways newsletter. Here you will find updates in the industry, quick links and stories of clients with whom we are working. I hope you enjoy this edition of GrantPathways newsletter. As always, your comments are welcomed.
---
Featured Client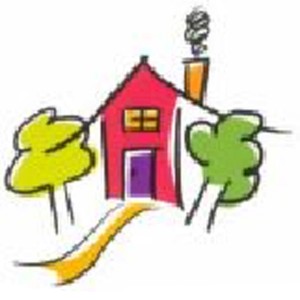 This month, Grantpathways is pleased to introduce Simply Hope, Inc., a transitional housing program serving adults recovering from substance abuse.  The mission of Simply Hope is to provide safe, affordable, drug and alcohol free housing to recovering substance abusers as they transition into productive lives.  The ultimate goal is to equip these individuals with the tools necessary to build healthy, productive and self-sufficient lives.
The agency, located in Pinellas County, has recently expanded into Pasco County and now operates 14 transitional homes.  Simply Hope, with the assistance of Grantpathways, Inc., was recently awarded a 300 Club Grant through the court system which will infuse over $35,000 in funding annually for the next three years.  Each year, Simply Hope uniquely serves the needs of over 125 adults struggling with addiction in our community and has helped more than 350 men and women in the past 4 years. Grantpathways is proud to partner with Simply Hope as the agency strives to continually improve services with the goal of reclaiming lives for those members of our society desperately in need of hope for a healthy, independent future.
---
Non-Profit Know How
As leaders of non-profit agencies you may often ask yourself if it is really necessary for your organization to spend valuable resources to develop a strategic plan.  It certainly is!  Keep reading to find out why your nonprofit should revise (or develop) – and use – a written strategic plan.*
Competitive advantage in grant seeking

. Donors are interested in how their support will be used to advance the organization's mission and its future plans. A clearly articulated strategic plan gives your non-profit agency the edge over other organizations competing for grant funds.

Ensuring continuity

– A clear vision and mission statement encompassed in the agency's written strategic plan helps to keep the organization on course.  This document is the framework which sets the agency's priorities and serves as a guide for succession planning.

Guiding key decisions

– Time pressed executives and board members are better able to evaluate opportunities and make decisions in the context of the fit with the long term strategy for the agency.

Identifying potential problems

– The development or revision of the agency's strategic plan entails a critical assessment of the current situation, historical trends and forecasted changes.  The process itself, therefore, provides the opportunity to identify issues previously unrecognized by the leadership and plan accordingly.

Defining competitive strengths

& evaluating opportunities for collaboration-

The strategic plan identifies the agency's niche(s) and competitive strengths, as well as potential cost saving opportunities through cooperation, such as merging back office operations. Potential partnerships may be identified and evaluated.
In addition to securing the future of your organization, the strategic planning process offers the shorter term benefit of developing mission-centered action plans designed to ensure efficient use of resources.
GrantPathways' staff offers the expertise needed to guide your agency through this important strategic planning process.  Our staff will facilitate the planning process and then write the final Strategic Plan for your agency.  We offer very competitive pricing and can often help you to find outside funds to pay for these services.  We would love to have the opportunity to serve you.
*Source:  The Importance Of Strategy For Nonprofits (by Rosemary Bayer and Lee Gorman)
---
GrantPathways Services
Our staff would love to have the opportunity to discuss the capacity building needs of your agency.  In addition to writing winning proposals, Grantpathways offers expertise in a wide range of non-profit management services.   Our staff conducts in-depth research using state of the art systems along with providing one on one leadership consultation, non-profit management assistance, strategic planning, board training and grant management assistance.  Give us a call or email us today!