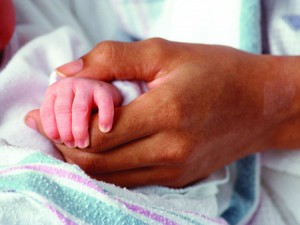 GrantPathways has been privileged to work with the staff and board of LifeCare of Brandon, formerly Brandon Care Pregnancy Center, for the past 2 years.  This agency provides critical services to women with an unplanned pregnancy and is the only agency of its kind offering these services in a 20mile radius in eastern Hillsborough County.  LifeCare has recorded over 50,000 contacts with women facing a crisis pregnancy since its inception 22 years ago and serves between 400 and 500 women each month.
             
The mission of LifeCare of Brandon is to guide those they serve to the unconditional love of Christ through the ministry of prevention, intervention and restoration.  LifeCare offers support to women, couples and families during a critical time of life-changing decisions, by providing a wide variety of free services.  The services include pregnancy testing; adoption counseling and referrals; doctor referrals; support groups; childbirth and parenting classes; and an educational sexual abstinence program.
 
The services of LifeCare are vital to helping women to receive the early care that they need physically and emotionally, and to safeguard the future health of their babies.  It is critical for women encountering a crisis pregnancy to have a safe and caring place to go in which to learn more about the options that they have at this difficult time and to receive support in the future. 
 
GrantPathways has worked with the board and staff of LifeCare of Brandon in numerous capacities.  We began our relationship by conducting an agency and board assessment followed up with an in-depth report detailing the weaknesses identified in the assessments and a plan to address these issues.  Our staff worked with LifeCare to develop a 5 Year Strategic Plan.  We then worked with LifeCare staff to improve financial reports, outcomes measurement and policies and procedures.  We researched potential funders for LifeCare and provided grant writing services.  Recently, we hosted a brainstorming session with LifeCare's staff and board to provide a detailed analysis of their fundraising events.    
 
We are honored to work with the incredibly dedicated board and staff of LifeCare.  The agency has taken great care to operate with the utmost integrity and professionalism while making every woman who enters the center feel loved and important.  They are a shining example to all who know them.